If you are a results-driven individual who thrives in a fast-paced environment, we encourage you to apply for one of the exciting opportunities within our team.
​
Working within the Greater South East Net Zero Hub
Roles recruited to the Energy Hub are designated as Home Workers, there is a requirement to visit clients, projects and stakeholders on site and we have Hub team meetings in London.
The Office is located on the 2nd floor, Pathfinder House, St Mary's Street, Huntingdon, PE29 3TN. You are welcome to work from the Office if you want to. CPCA staff provide back office support (finance, legal, HR etc) for the Hub. There is public parking a short distance from the offices.
We have a weekly meeting with all staff invited, led by the Chief Executive and colleagues within the Executive Team. We also have a weekly staff newsletter.
We have regular all staff events once a quarter, where we come together once a quarter; attendance is expected at these events.
​
​
Our Teams
​

This team provide technical support to public sector organisation to identify and develop local Net Zero projects, increasing the number, quality and scale of local projects. The work includes feasibility studies, options appraisals & business cases for investible projects. The team support stakeholders in policy development and work collaboratively with the five Net Zero Hubs to address policy, regulatory and market barriers.
We are looking for individuals who can deliver technical support to our stakeholders, leading to investable businesses cases. You should have demonstrable experience in undertaking technical work, knowledge of energy technologies and at least one of the following specialisms :, renewable energy, low carbon heat, transport decarbonisation, public sector estate decarbonisation, smart energy systems, local area energy planning.
​
Current jobs in the Net Zero Projects team:
​

This is a new team, led by the Hub Operations Manager of the GSENZH the team. The team will be responsible across all Hub programmes for ensuring strategies and delivery action plans are in place to deliver strategic objectives, covering Board/sub-board governance, data analytics and performance, communications and stakeholder management.
We have opportunities in this team for the Hub Operations Manager, Strategic Stakeholder Manager, Data Analysts (public sector energy/net zero projects or domestic retrofit), PMO Analyst supporting the domestic retrofit delivery team and Hub Support Coordinator.
Current jobs in the Stakeholder Engagement, Governance and Data team:
​

​
This team administers the Rural Community Energy Fund (now closed to applications), the Local Energy Advice Demonstrator (LEAD) fund and provide capacity support for other regional project delivery. The LEAD project is a £4m fund to pilot, test and evaluate different approaches to local in person energy advice services that supports households in their energy efficiency retrofit journey. The team will also be responsible for contract management this may include, community energy, able to pay retrofit, regional research and toolkits.
​
Current jobs in the Regional Projects team:
​
​

​
The Energy Efficiency team delivers domestic retrofit projects on behalf of local authorities who have asked the Hub to act on their behalf. The team have delivered the Local Authority Delivery (LAD2), Sustainable Warmth and are mobilising the Home Upgrade Grant (Phase 2) project with 48 local authorities. The team work closely with local authorities, the supply chain, Department for Energy Security and Net Zero and stakeholders to delivery energy efficiency measures to households likely to be in fuel poverty.
Current jobs in the Domestic Retrofit / Energy Efficiency teams:
​
​
​
The Greater South East Net Zero Hub Structure
​
​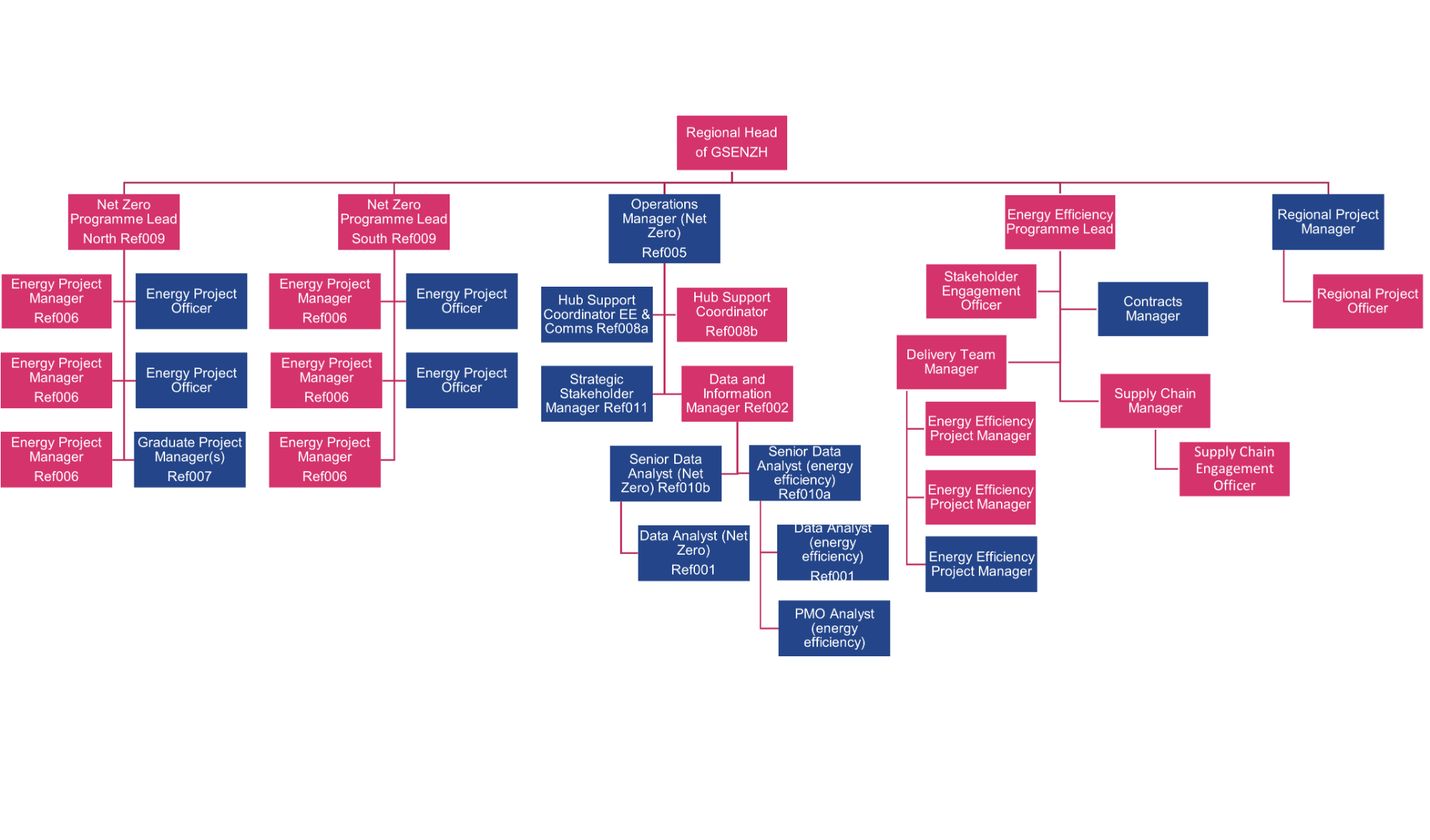 ​
​
​Interested in joining one of our teams? Take a look at our current vacancies.
​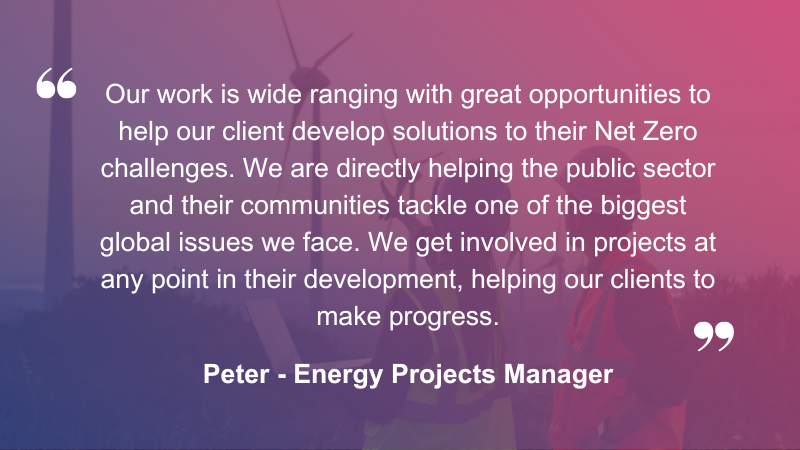 ​
​
​
​
​
​
​