All companies within the Suffolk Group Holdings portfolio (the wholly owned company of Suffolk County Council) now trade as Vertas Group. This includes Concertus Design and Property Consultants Limited and Vertas.
As of 1st April 2022, Opus People Solutions Limited, Concertus Design and Property Consultants Limited and Vertas Group Limited began work under one leadership structure whilst keeping their individual brands and identity.
The Main Board is the primary oversight body for Vertas Group, and its responsibilities include providing leadership, approving long-term strategy, reviewing management performance, and meeting our clients' ambitions.
​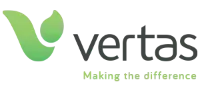 Vertas is one of the fastest growing facilities management companies in Great Britain, delivering services in cleaning, catering, security, energy management, environmental, education management, grounds and landscapes, passenger transport and property management. With over 4,000 colleagues, Vertas delivers its services sustainably, making a difference to its customers, partners, people and the planet.
​

​Working across numerous specialisms, Concertus is a passionate multi-disciplinary design and property consultancy. As a company, it strives to provide innovative solutions for clients, ensuring exceptional service is delivered.
​
​
​