​​To celebrate National Apprenticeship week, we spoke to several past and present apprentices to get an insight into their journey whilst studying an apprenticeship with us at different stages in their careers.
​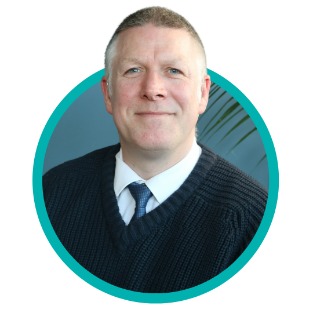 ​
​
​
​
​
Ross, Management Accountant. Joined Opus in July 2017.
- CIMA Apprentice Scheme, completed May 2021.
​
​
Why did you want to do an apprenticeship?
I had completed the AAT a few years earlier and with industry experience, the apprenticeship scheme was an excellent opportunity for me to build on this. I was on the level 7 scheme, which funded the completion of a CIMA. This was a level up on the AAT and I am now a fully chartered Management Accountant. I aspired to achieve this many years ago and Opus supported me on the scheme, and I am grateful for it.
How has doing an apprenticeship supported your career growth?
I completed the AAT through a distance learning course before I joined Opus. Whilst being invaluable to my career, it didn't offer the scope that the apprenticeship scheme offered. There were many additional workshops and classes that worked on your wider skills, such as leadership, building relationships, business insight, etc. It has rounded me off as a person. I possess the resilience and determination to keep working on my craft and the skills and behaviours consistent with being an Accountant.
What advice would you give to someone wanting to do an apprenticeship?
Be clear that this is what you want to do. It is vocational course, and it is intended to give to the knowledge, skills, and behaviours consistent with your chosen vocation. Once you have finished, your learning doesn't end, it is the starting blocks to your career.
​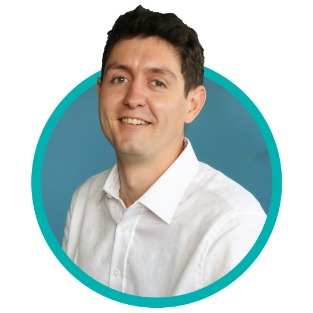 ​
​
​
Lewis, Recruitment Consultant. Joined Opus in March 2021.
- NVQ Level 3 in Recruitment and Principles of Recruitment Practice, due to complete in June 2023.
​
​
​
​
What do you enjoy most about your role?
I most enjoy being able to speak and learn from a diverse candidate and client base. I get a tiny, yet intense window into other people's lives whilst I am helping them apply for a new job and I find that part rewarding.
How often do you have to study? How do you fit this in while working full time?
I have a certain number of hours allocated to study which I do at least once a week. In a busy period, it can sometimes feel like a juggling act with my professional and personal life, however thinking about the end goal makes it worth it.
What is a career goal for you in the next five years?
I had the opportunity to train a Resourcer into a Consultant for a 6-month period and I really enjoyed it. The training aspect helped me get better because I evaluated my own processes when teaching, but I also found providing that support fulfilling. Because of that, I'd quite like to line manage and lead a team in the future so I have that opportunity more often.
​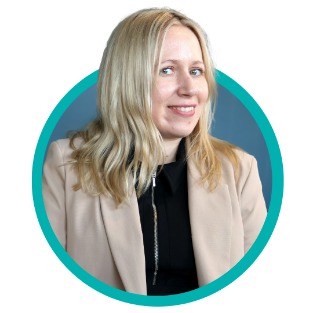 ​
​
​
​
​
Gemma, Account Manager. Joined Opus in August 2021.
- NVQ Level 3 in Recruitment and Principles of Recruitment Practice, due to complete in June 2023.
​
​
What made you want to work in the recruitment industry?
I joined the Recruitment Industry as I enjoy working in a varied and fast paced role and making use of both my customer service and sales skills. I love talking to candidates and speaking with Head Teachers and School Business Managers, providing a consultive approach to learn more about their recruitment needs.
What do you enjoy most about your role?
I especially enjoy filling emergency supply between 7am and 8am, it's really fast paced and can require a lot of multitasking.I love working as a Team, it's great to work alongside Ross, Hannah and Sarah. I also enjoy attending Teacher Interviews alongside Education Consultants.
What advice would you give to someone wanting/doing to do an apprenticeship?
The advice I'd give is to not be scared to ask questions if you're ever unsure on something and always feel confident enough to attempt workbooks. I'm dyslexic so sometimes struggle with understanding how questions are worded and spelling but my apprenticeship supplier have been supportive with this.
​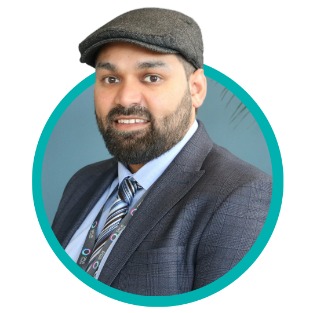 ​
​
​
​
Shakil, Finance Assistant. Joined Opus in March 2021.
- Level 7 ACCA Apprenticeship, due to complete in September 2024.
​
​
​
What encouraged you to pursue a career in Finance?
Through personal exposer of family being in same field and the career potential. The diversity of the roles within finance from Auditing to Management has always been an interest to me, as I always look forward to expanding my knowledge and have the flexibility to change roles. Accounting being an international principle the and the chartership being recognised worldwide giving me opportunity to be able to work in different environments. Also, the opportunities to work in a variety of business sectors and be able to meet others and understand the complexities of the different business sectors.
Have you done any previous further education?
I have previously completed a BSc degree in accounting at the university of Essex in 2019. In addition, I have also done training through online courses to develop my accounting software skills. The prior study allowed me to further progress my career in accounting and join ACCA. This also allowed me to pursue higher level apprenticeship with the built knowledge from my courses.
How do you find studying alongside full-time work?
It has been challenging with balancing workload and studying having only recently starting my apprenticeship. However, studying alongside working has allowed me to develop key skills especially planning and organisational skill. In addition, studying alongside with work has allowed me to better understand accounting concepts both practical in the workplace and theoretical through study. It has aided to both expand my knowledge with the practical work and adapt efficient and progressive thinking towards my work ethic. Having colleagues who have recently completed similar courses understanding and supporting my study has eased some of the pressures of the apprenticeship.
​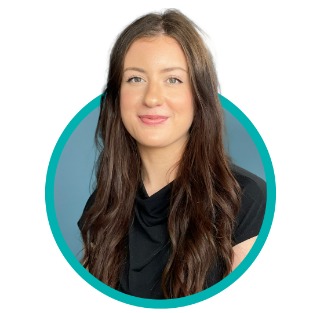 ​
​
​
​
Gabby, Marketing Executive. Joined Opus in July 2017.
- Level 4 Marketing Executive Apprenticeship, completed in September 2021.
​
​
​
What made you want to pursue a career in Marketing?
I had always wanted to pursue a career path in a creative industry and chose to study Journalism and English Language at university. My course included several marketing and PR focussed modules which I really enjoyed and decided this was the career path I wanted to take. In marketing no day is the same; I love the variety of work my role includes and being able to see projects and campaigns through from initial planning to results.
Why did you want to do an apprenticeship?
I joined Opus as a marketing assistant in 2017 and although I had some prior marketing knowledge through my degree and gained a lot of experience through my role, I felt that studying for a marketing specific qualification would really help to further my understanding and improve my confidence in being able to make decisions and offer advice relating to my role.
What was the best thing about studying an apprenticeship?
The best thing about doing an apprenticeship was being able to apply the learning to real life campaigns and projects I was working on. I liked learning about a theory and then being able to see it in practice. I think this really helped my development and I regularly refer back to things I learnt on my course in my job now.
​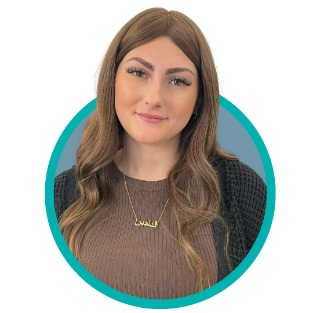 ​
​
​
​
Kim, Marketing Assistant. Joined Opus in September 2020.
- Level 3 Marketing Assistant Apprenticeship, completed September 2022.
​
​
​
How did you find studying alongside full-time work?
I was uncertain at first how this would work whilst working full-time and with busy workloads, but with my apprenticeship I was required to have 20% off-the-job training a week. This meant 20% of my working week would be spent solely on my studies to ensure I kept on track and made progression with my apprenticeship. I found having a structure was the best way to manage my time, I set aside a specific day each week to focus only on studying. That made it far easier to control and manage my time effectively between work and apprenticeship.
What benefits have you found from studying an apprenticeship?
Studying an apprenticeship has massively supported my career development and growth. University wasn't for me, and that's okay, so I pursued an apprenticeship as a different option which was far better suited for me. I prefer to learn by doing, so having the opportunity to study and work simultaneously meant I could apply my learning to real life tasks and projects. This gave me valuable hands-on experience and insight into the work environment. I had a great support system with experienced colleagues who had also previously done an apprenticeship so they were able to offer me advice and support throughout mine. Overall, it has taught me the knowledge, skills, and behaviours needed to perform my role effectively.
What is a career goal for you in the next five years?
I joined Opus as an apprentice, so I'm only at the beginning of my career. The next 5 years for me will be focused on career growth by continuing my learning development as much as I'm able to and making the most of any and all opportunities. Marketing is a career I wish to succeed with, so my aim will be to do that!